Description
Cordyceps is a genus of parasitic fungi that grows on the larvae of insects.
Cordyceps has been shown to provide remarkable benefits on the body's immune system, cardiovascular and respiratory health, as well as providing anti-cancerous and antioxidant properties.
Product Benefits
Supplements and products containing Cordyceps extract have become increasingly popular due to their many purported health benefits.
Boost exercise performance
Benefits for heart health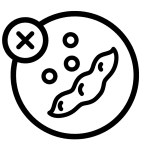 Grown in China
Cleaned, cut and very carefully hand selected from China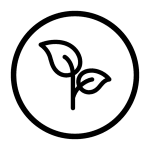 100% Vegan and Natural
100% vegan without compromising taste or quality!
Conclusion
What's with all the mushroom hype?
While superfood mushrooms are currently gaining traction in the wellness industry, their history runs deep. Mushrooms have been used in Eastern medicine for thousands of years. Many Chinese herbal medicines incorporate mushrooms for their therapeutic properties, thanks in part to their beta glucans (natural polysaccharides), which have been shown to support the human immune system. In essence, they form a unique subset of edible mushrooms. Scientists are continually uncovering the health benefits of superfood mushrooms.